D50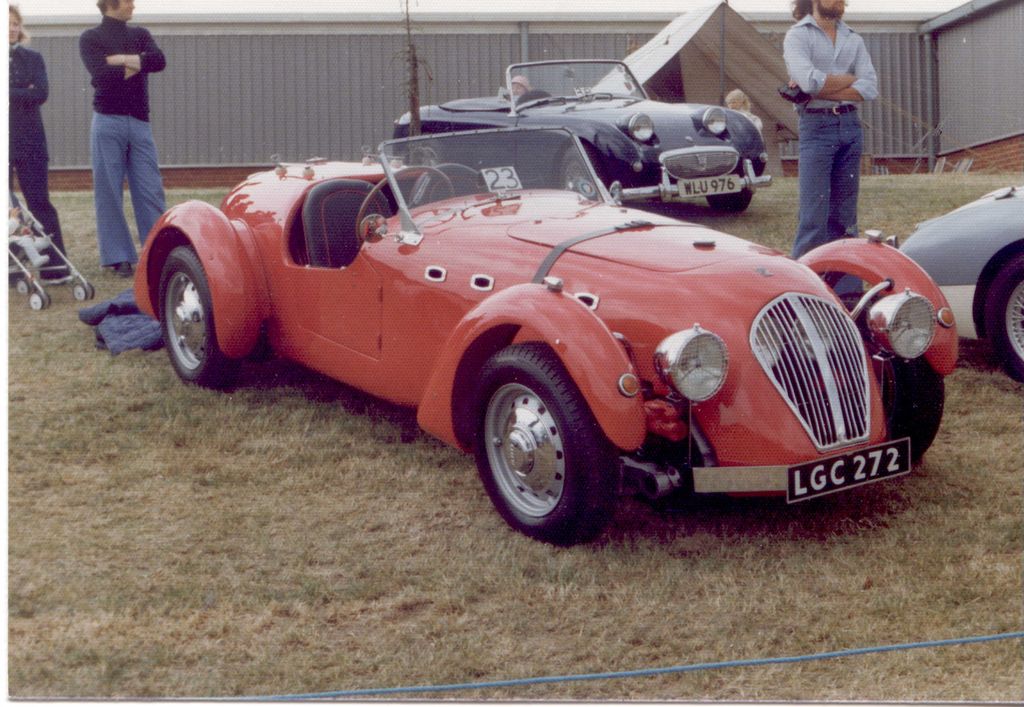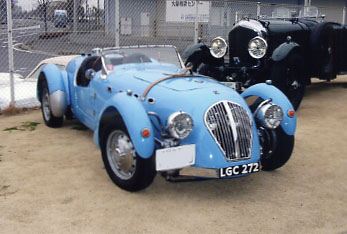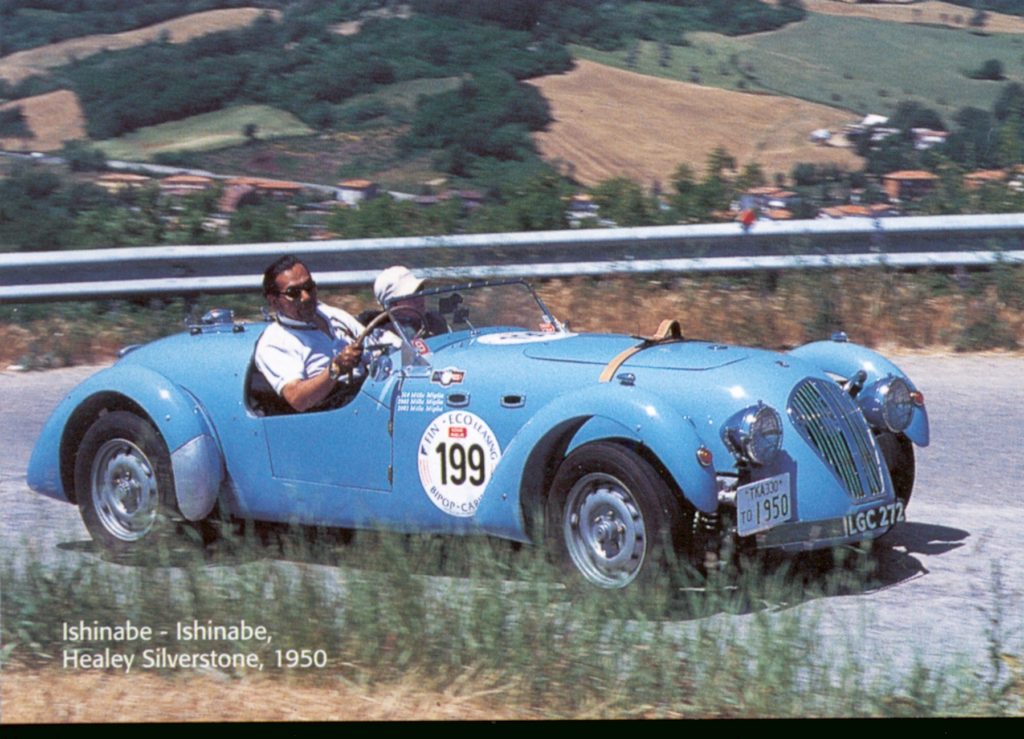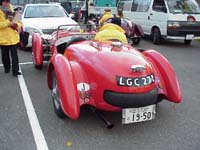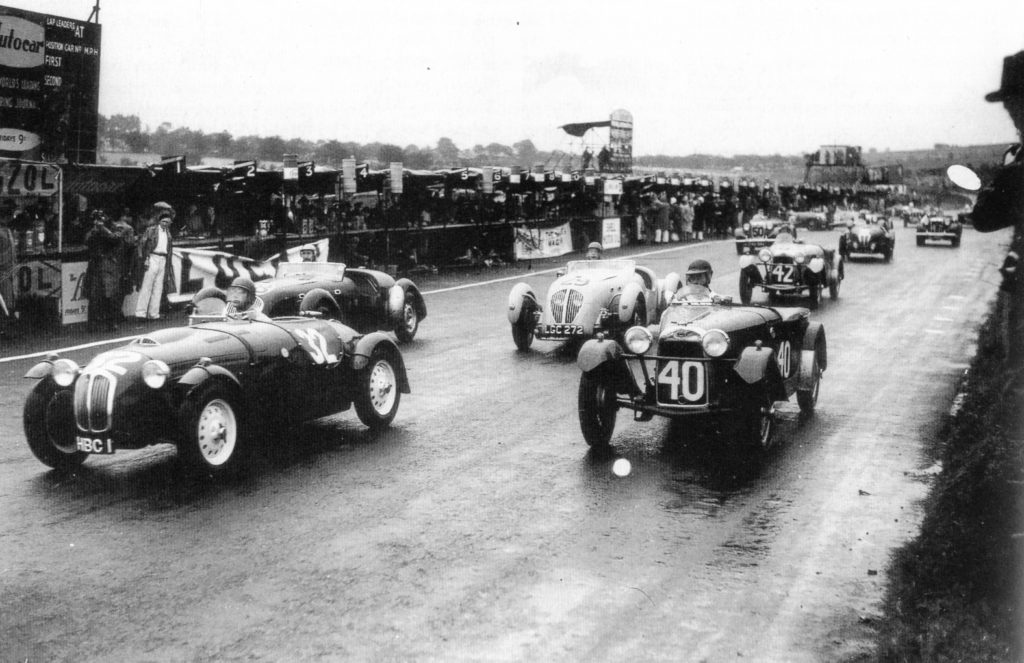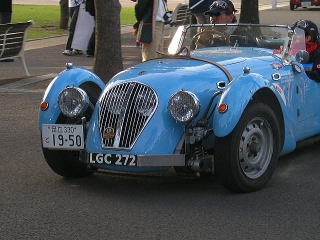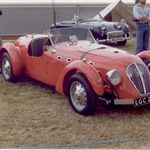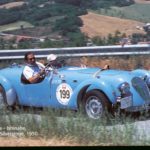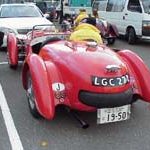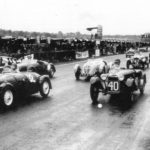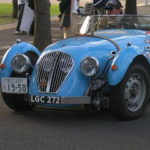 known owners:
bought by: Robin Richards, 1950 – 1951
Mr Roberts September 1951 –
H Holmes ? 1950's
L.W. Barr 1963 – 1972
Frank Amato, Middlx 1972 – 1979.
Shinichiro Ishinabe – Japan 1979 – 2002
Mr. Moto Yatoh / Japan, 2006 – 2008
Mr. Ohkubo / Japan 2008 –
COLOURS:
original: blue
Red
Light Blue since 2003
Events:
more information on RacingSportsCars
1950 Mille Miglia St.Nr.: 736, driver: Robin Richards with Rodney Lord, crashed
1950 6th May Goodwood driver Robin Richards
1950 12.August Goodwood Club Meeting Driver Robin Richards
1950 26.Aug. B.R.D.C. Production Car Race Silverstone Driver Robin Richards
1950 16.Sept. TT Dundrod Start Nr 29 driv.:Robin Richards, 5th in class, 11.Platz overall
Driven by James Boothby at Castle Combe races. Unknown date
L.W.Barr used the car for sprints and Autocrosses
1951 Mille Miglia Robin Richards u Rodney Lord
2001 Mille Miglia
2002 Mille Miglia Nr 282
2002 La Festa Mille Miglia Nr.65 Japan
2003 Mille Miglia Nr 199
2003 La Festa Mille Miglia St.Nr.: 68 / Japan
2004 La Festa Mille Miglia St.Nr.: 41 / Japan
2005 La Festa Mille Miglia St.Nr.: 51 / Japan
CAR HISTORY:
These notes refer to Silverstone # D50, Engine No. 4307, Regn.No. LGC 272. Registered March 25.1950. Original colour Blue but since changed to Red.
This car was bought by Robin Richards in 1950 and entered at once in the Mille Miglia – as a private entry wi th factory support, being driven to and from Italy. The co-driver was Rodney Lord but only half the distance was covered as the car was retired after running out of road.
The car then took part in the 1950 Tourist Trophy driven by Robin Richards – leader of one team of Healeys, the other team being led by Charles Mortimer – its racing number was 29 and it finished in 11th place overall and in 5th place in its class at 68,87 m.p.h. D 50 also competed at Goodwood during 1950 and was one of eight Silverstones entered in the Production Sports Car race at Silverstone in 1950 organised for the Daily Express by B.R.D.C.
Little seems to be known of its history between 1952 and 1962 but from then onwards it remained in one ownership and competed in sprint meetings. The car then belonged to Frank Amato, a club member, and was restored to its original condition. Sold to Japan in 1979 and restored again and is now used on many classic rallies.
Listing ID

:

1047

Chassis

:

D50

Reg. Nr.

: First Reg.No.: LGC 272
Japan: TKA 330
TO 1950