D21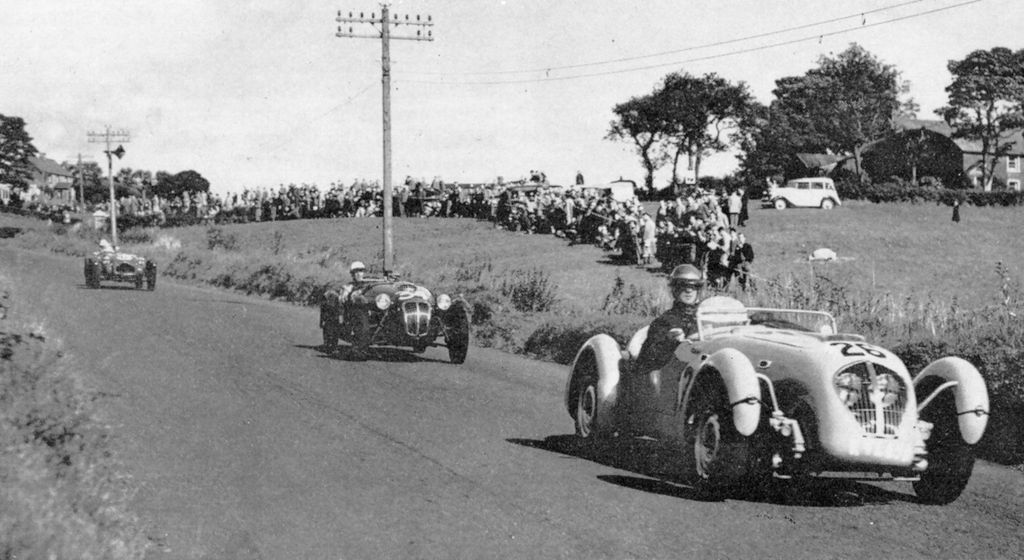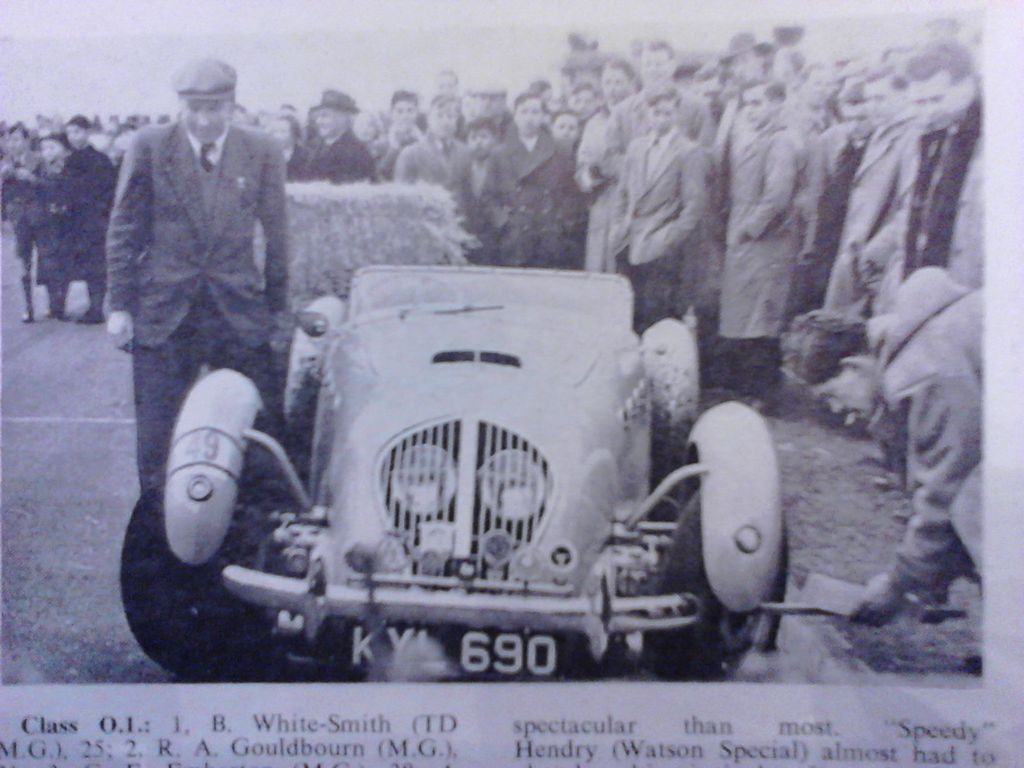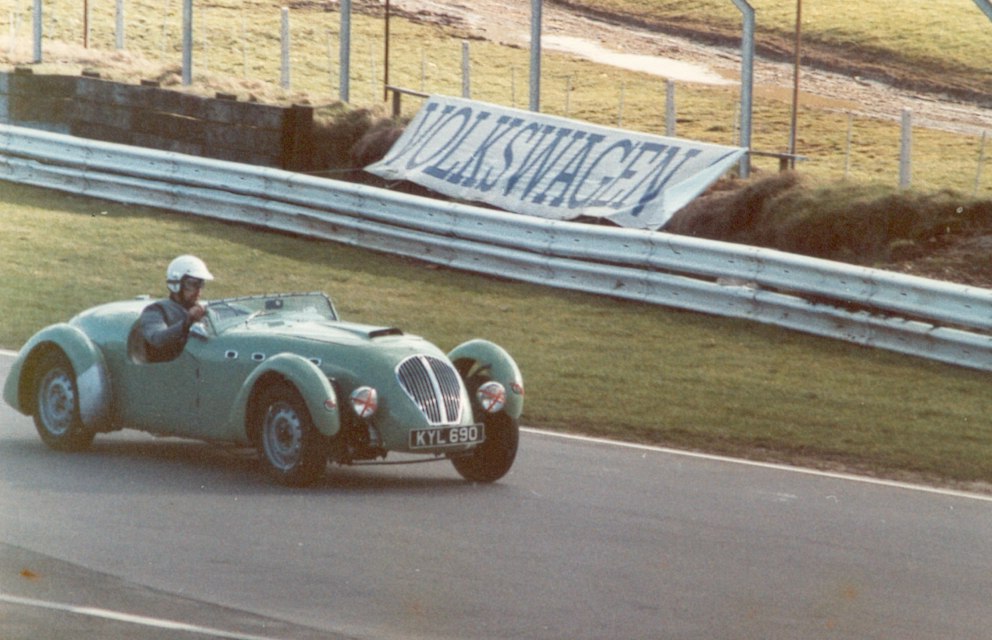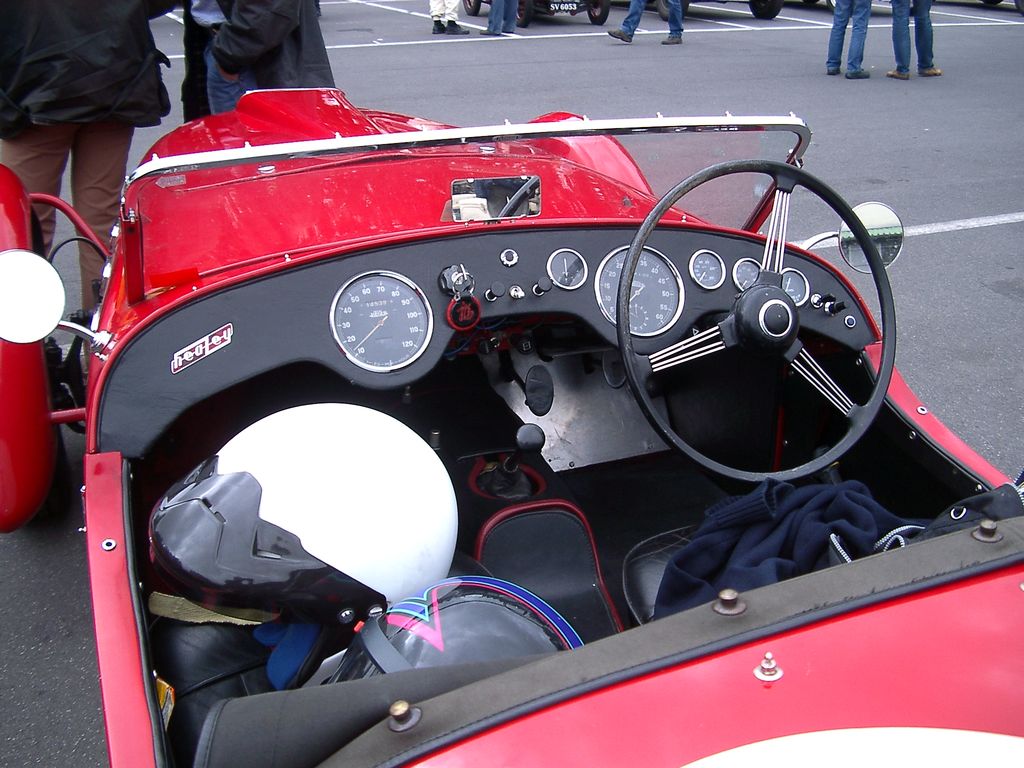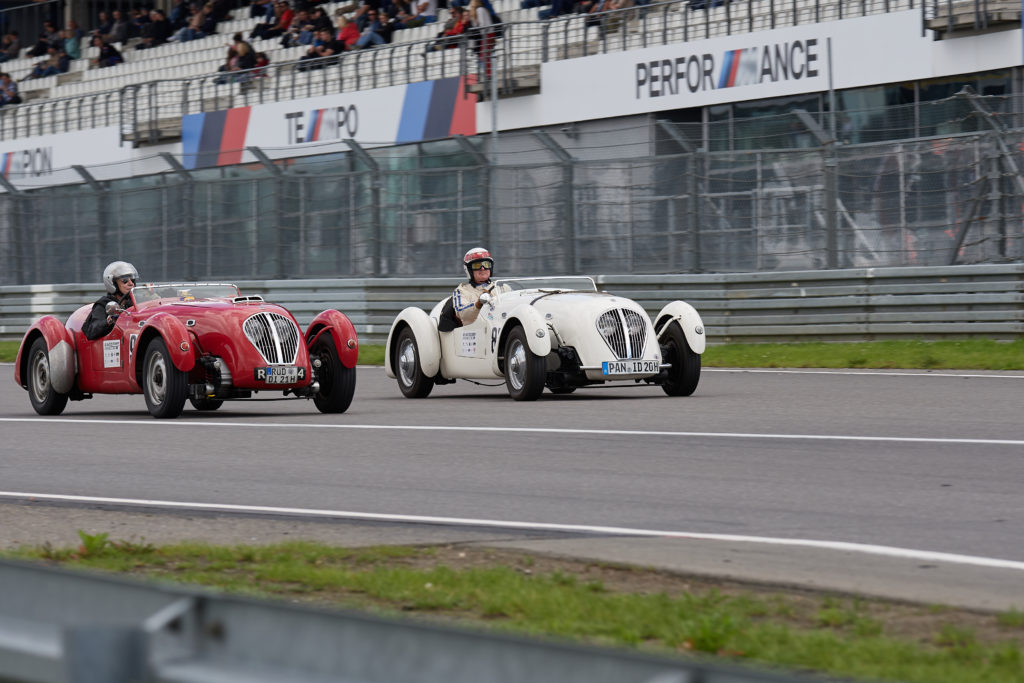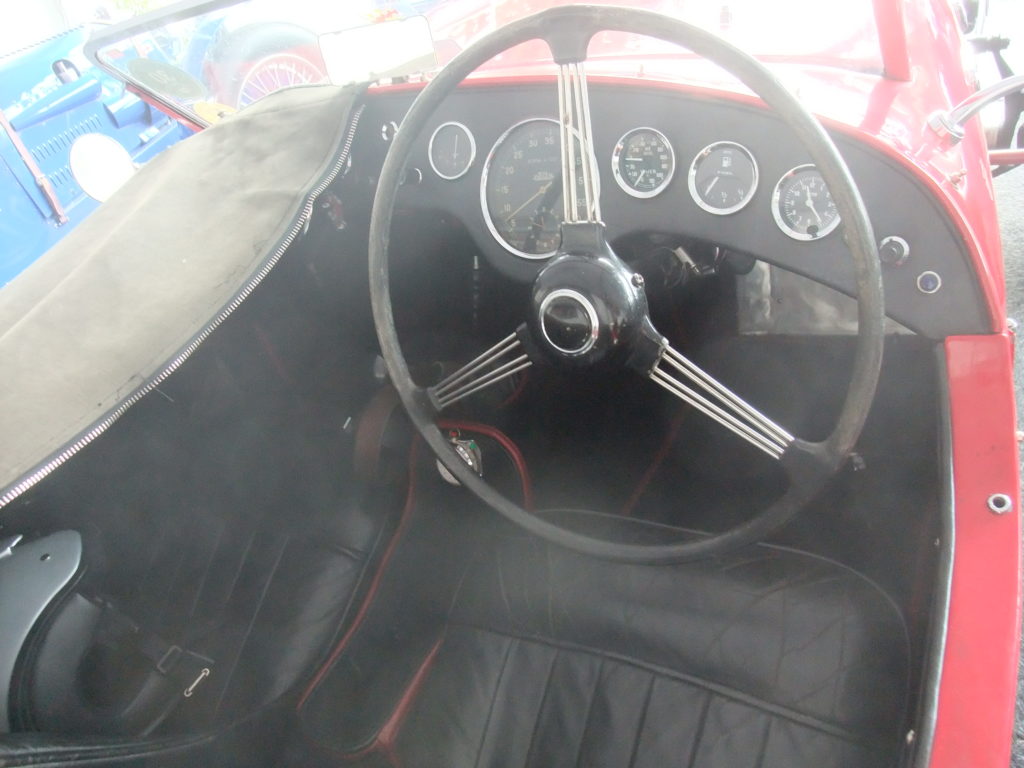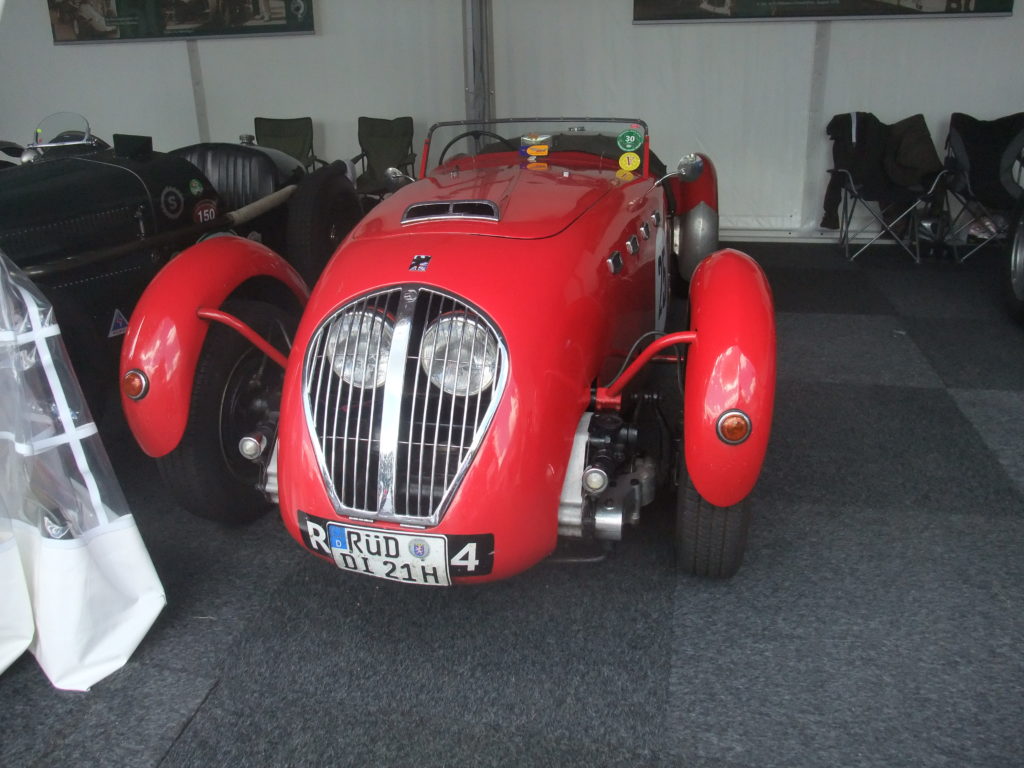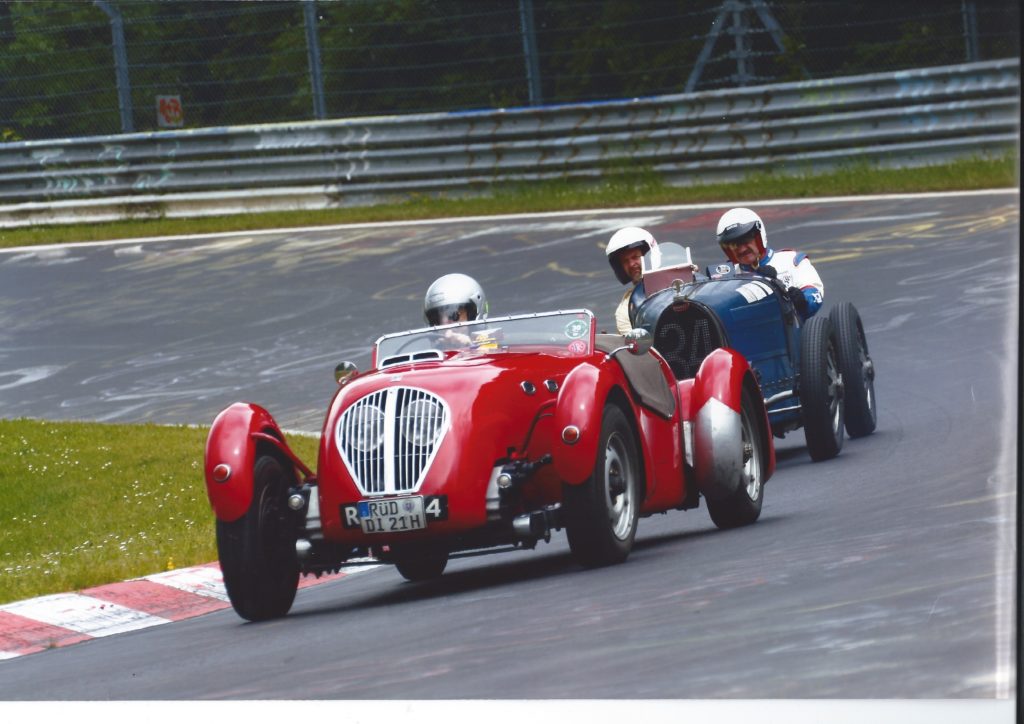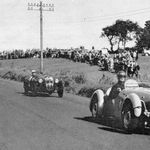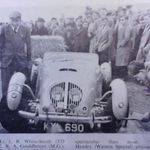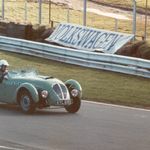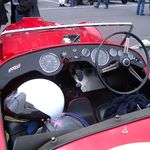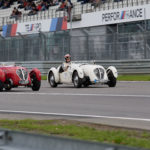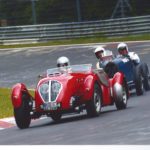 known owners:
Registered by Brooklands Motors
Messrs. Pyecroft 1950
John Buncombe 1950 – 1951
M Frank 1950's
B T Jenkins 1952 -1954
Mr Hutchings June 1953 (Car in service at Warwick on this date)
Owners unknown between 1953 and 1966
Chris Pilbeam, Essex 1966 – 1981
H. McGarrity 1981 – 1986
F Bannister 1986 – 1988
P.J. de Savary 1988 – 1991
R. Hudson-Evans, Warwick 1991 – 1996
Bernd Wollenweber , – Germany 1996 –
RACING and RALLYING HISTORY:-
more information on RacingSportsCars
1950 12th Aug B.A.R.C. members meeting – Goodwood St.Nr 44 driver: P. de F.C. Pycroft 2nd overall
1951 Sept. Tourist Trophy Dundrod, St.Nr. 26, driver: J. Buncombe, 14th overall 5th in class
1951 October meeting Snetterton Driver J Buncombe start no104
1952 12th April Castle Coombe driver J. Buncombe 3rd overall
1952 Burnam rally of North Staffordshire motor club . Driver John Buncombe outright winner
1952 Empire Trophy St.No.:26
1953 Empire Trophy race Isle of Man driver J Buncombe
1953 Witsun Davidstow circuit driver B T Jenkins start no 56
1954 Taengwainton hill climb driver B T Jenkins
1954 Aug Davidstow circuit diver B T Jenkins start no 26
1960 3.Platz 1980 27.Sept. Goodwood, Speed Test Day
1976 10.Okt. Austin Healey Sprint Meeting, R.A.F. Upwood Fahrer: C. Pilbeam, class pre 1960 3.Platz
1980 27.Sept. Goodwood, Speed Test Day
1996 Okt. Eifel – Klassik Nürburgring
2000 Wiesbaden Rallye, B.Wollenweber St.No.95 Platz 67
2001 Okt. Eifel – Klassik Nürburgring
2002 Okt. Eifel – Klassik Nürburgring
2005 2.Okt. Nürburgring, ADAC Classic, St.No.:17, driver: B.Wollenweber
2007 16.-17.Juni Oldtimerfestival – 3. Vintage Nürburgring St.Nr.: 103
2007 23.Sept. Nürburgring, ADAC Classic
2007 Sept. Bergrennen Presberg, St.Nr.: 11
2008 Vintage Nürburgring
2008 Eifelrennen Nürburgring, St.Nr.: 57
2009 Aug. Vintage Nürburgring
COLOURS:
unknown in 1950's
red 1967 – 70
light green 1971 – 1980's ?
red 1988 –
Literature
Buch: Racing a Sports Car – Charles Mortimer – 1951
PROFILE PUBLICATIONS Peter Browning – 1967
The Motor magazine 1949 ,1950 , 1952
Appendix
Found derelict 1n 1966 in a street in Bognor Regis,Sussex and restored by Chris Pilbeam.
Sold at auction in 1988
2011 Warren Kennedy found a HS-Frame which is stamped with D21. He built a new Healey Silverstone with Tickford parts on the old frame stamped D21.
This car  now has the original engine that was fitted to D17,  the original gearbox from D49, front suspension from E89 and the body frame from E56 (Info: Warren Kennedy)
"The original D21 suffered a crash in the 1950s and, it is thought, a new chassis was ordered, stamped D21, from the factory. In the end it wasn't used however and the chassis put aside. It is this chassis that has now been pressed back into service and acknowledged by all parties concerned as an honest Silverstone and without issue." (Warren Kennedy)
So, in fact, the D21 with reg.No. KYL 690 is the original car with the original period competition history, and we have a second car with D21 based on a whole frame from 1951.
Listing ID

:

760

Chassis

:

D21

Reg. Nr.

: First Reg.No.: KYL 690
WI V1
RÜD DI21 H