D 1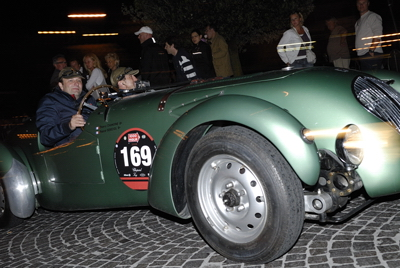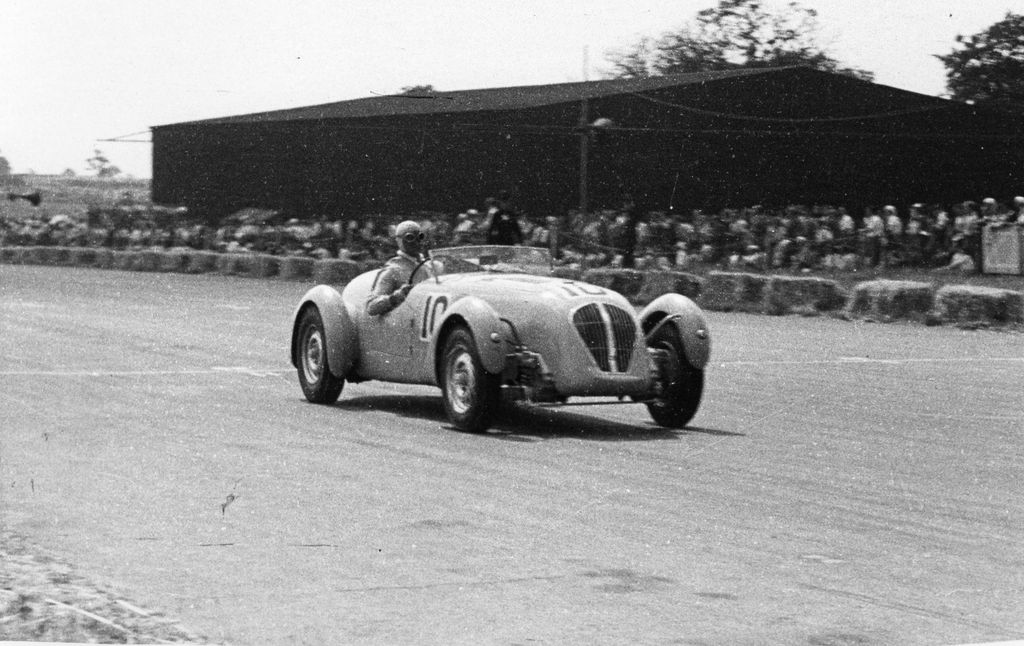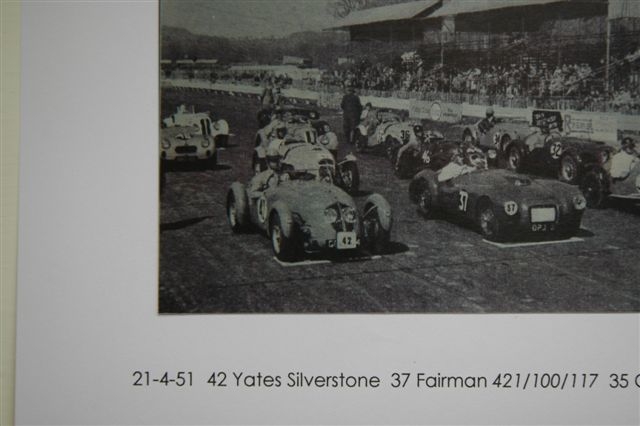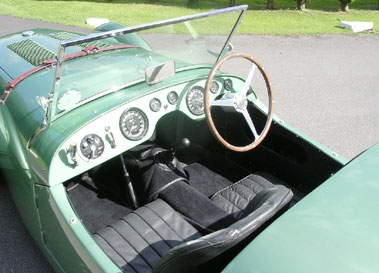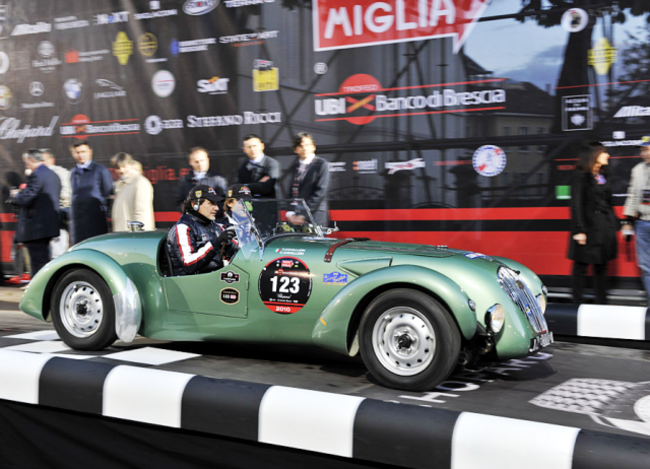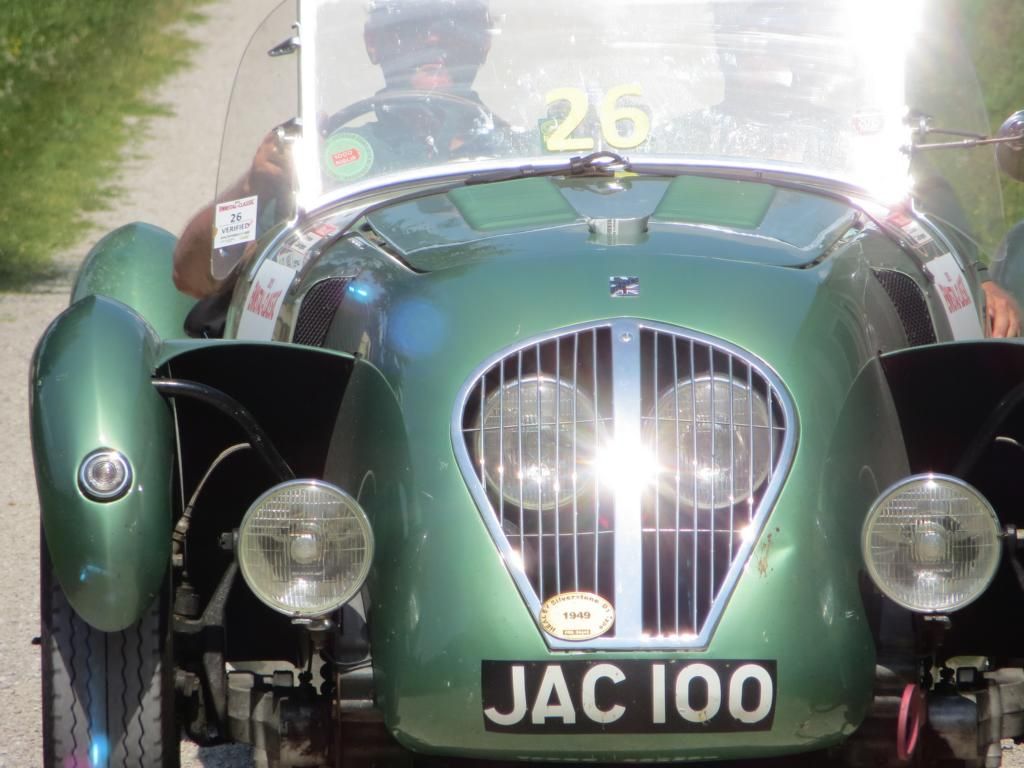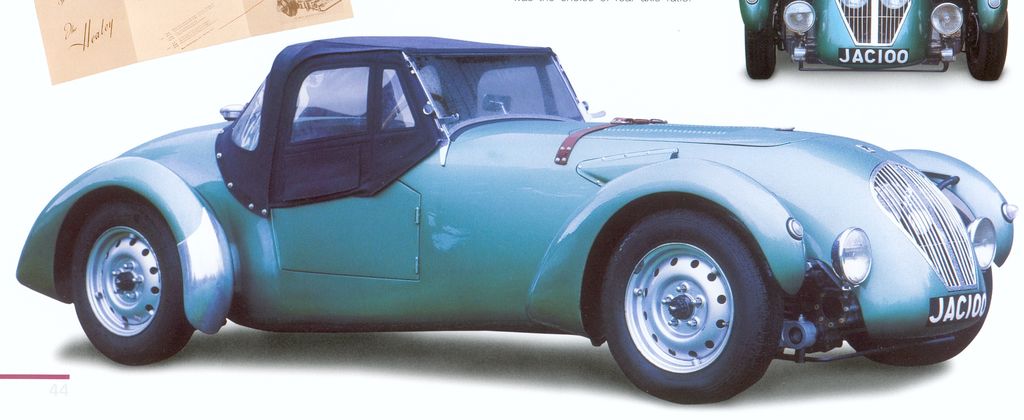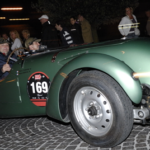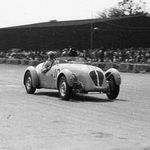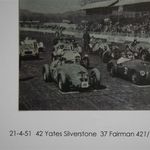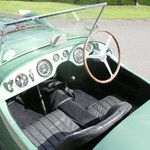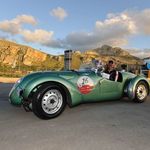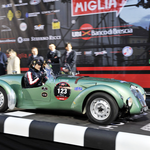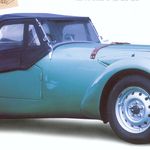 OWNERs:
N D Yates 1950 – 1951 –
Owners not known between 1951 – 1963
Mr Kenning 1963 – 1964
J. Brackley 1964 – 1965
A. Newham 1965 – 1968
Seamus Flannery of Penhallow, Cornwall 1968 – 1990.
J. Atkins 1990
M. Ridley 1990 – 1991
R. Leach 1991
M. Ridley 1991- 1994
Ron Southall UK 1994 – 2006
Thierry Chanoine France 2006 –2009
T. Cavalleri , Italy . 2010 – 14
Mr. Menhofer, Austria . 2014 –
HISTORY OF CAR:-
This was the first production car produced at the Warwick factory . D 1 was driven by Louis Chiron in the Production sports car Race at Silverstone in 1949. It was 6th overall.
Later driven by N.D.Yates in Sports car races in 1950
The Registration number JAC 100 was sold by the factory in 1950 for £5 to the owner of Silverstone, E 100 – Mr Iain McPherson McCallum Stewart of The Pillars, Barnton Avenue, Edinburgh, Scotland. When this car was exported to Denmark in 1966 the Registration number JAC 100 was returned to the DVLA and not used again until 1990.
RACING and RALLYING HISTORY:-
more information on RacingSportsCars
1949 Silverstone 26th August driver Louis Chiron. 6th overall and 4th in class St.Nr.:10
1950 Goodwood 17th June driver N.D.Yates St.Nr.: 87
1951 Goodwood 21st April driver N.D. Yates St.Nr.: 42
1999 50th Anniversary Meeting – Castle Combe
2008 Mille Miglia, driver: Thierry copilot: Dzieciol St.Nr.:169 nicht in Wertung
2009 15.-18.Okt. Il Pilota e la Targe St.Nr.: 16
2010 Mille Miglia Team: Cavalleri – Italy St.Nr.: 123
2010 2.-5.Sept. Coppa d'Oro delle Dolomiti . Cavalleri Tiberio & Cristina Meini St.Nr.: 20
PUBLICATIONS FEATURED IN:-
PROFILE PUBLICATIONS Peter Browning – 1967
MORE HEALEY'S – Geoffrey Healey – 1990
The Healey Book – Bill Emerson – 2002
Book: 1000 Sportwagen – Reinhard Lintelmann – 2007
Chassis

:

D 1

Reg. Nr.

: First Reg. No.: GCY 154
from 1990: JAC 100
in France: 619 AYC 13