Bernd Sgraja
We dedicate these pages and the Healey Silverstone Register to our friend Bernd Sgraja.
Bernd and his wife Doro Weingarten have collected and archived information about the Healey Silverstone for many years.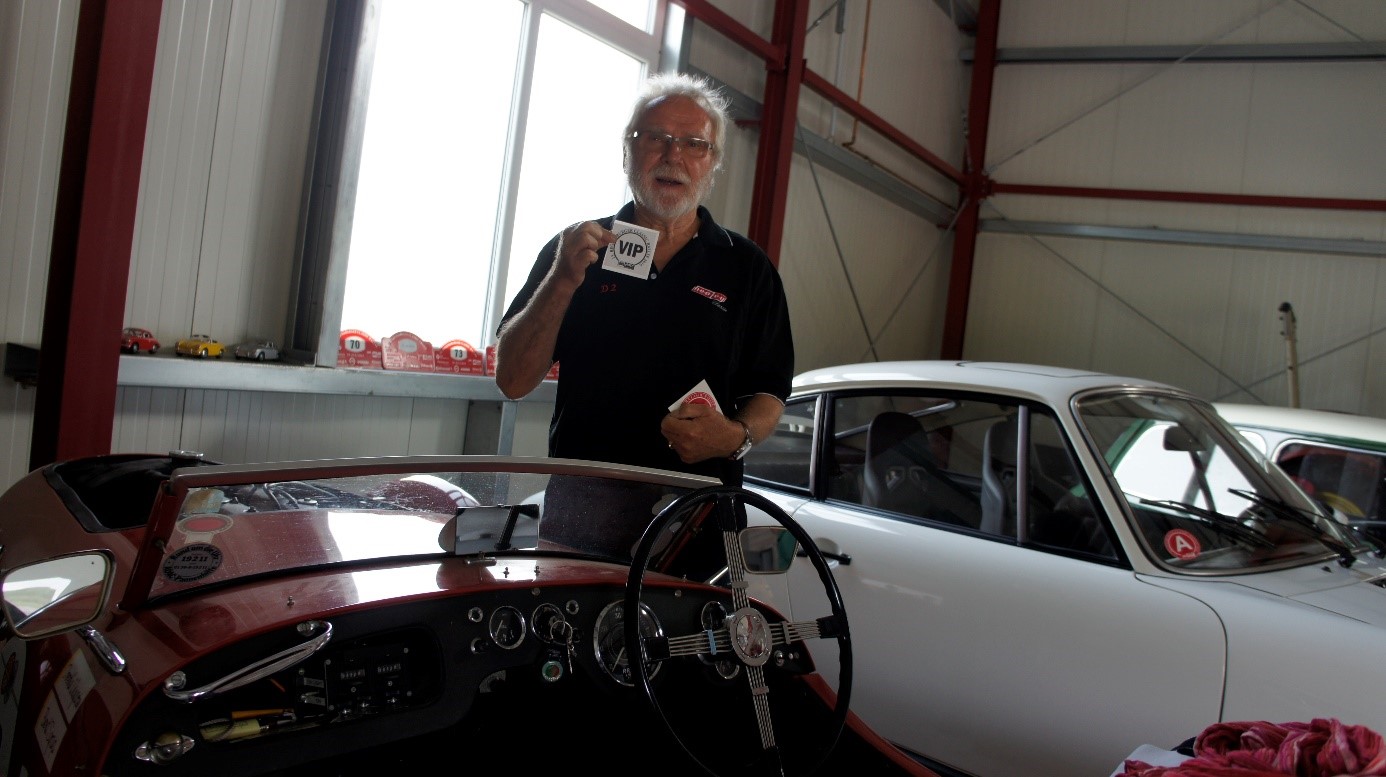 It began with the purchase of OPA 2, the D2, in December 2002.
Bernd and Dorothea wanted to know everything about their new jewel and his colleagues.
Everything has been meticulously documented.
Race results, photos, mails, owners.
With the help of his colleagues in England, such as Chris Berrens, Bernd has created a unique register.
Bernd was a father, friend and helper in all matters for all Old-Healey-Owners. He organized Healey meetings and gave us unforgettable rides and historic races.
In autumn 2018 Bernd died suddenly and unexpectedly. In consultation with his wife Dorothea, we have accepted his wish that we should maintain the register and accept the task as an honour and commitment to preserving the history of Healey Silverstone.
If a reader of these pages always wants to be grateful for the help he has found, he will be able to thank Bernd for this.